About Us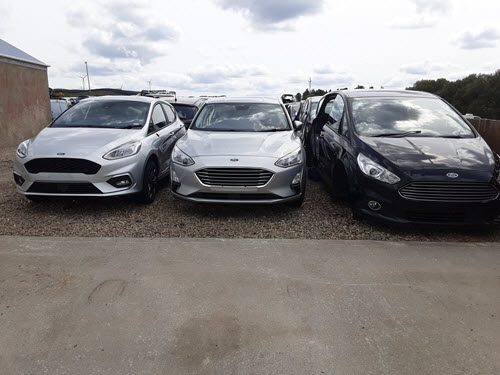 ND Ford Breakers is Ireland's leading specialist Ford vehicle dismantlers and recycled parts supplier, providing a complete end of life vehicle service and delivering high quality parts for all types of Ford passenger cars, nationwide.
Established in 2012, the company is based on a large site in Buncrana Co. Donegal and has been serving customers both locally and throughout Ireland with its Ford service and expertise since 2012.
ND Ford Beakers will collect Ford vehicles for dismantling and as an Authorised Treatment Facility, can provide customers with official End of Life Vehicle certification. Vehicles are expertly and safely depolluted and dismantled by our experienced team, in line with all appropriate Irish and European Union regulations.
Parts and components that are removed for resale are carefully checked, cleaned and catalogued and then placed in stock for immediate delivery. We dismantle all Ford models, whether old or new and our team has vast experience and expert knowledge of all Ford parts. This means our staff can help you identify and locate the parts you need for repair quickly and easily and supply them at a very cost effective price.
Whether you are looking for a gearbox for a Galaxy, or a front wing for a Focus, we are here to help, with a vast range of Ford parts for various model variants including body panels, alternators, starters, audio equipment, radiators, headlights, rear lights, bumpers and electrical and mechanical parts. With many new vehicles arriving each week, we are also constantly adding to our stocks to meet demand.
Where convenient, parts can be collected from our premises or we offer a next day nationwide delivery service by courier.
Waste Permit:
WFP-DL-16-125-01
Opening Hours
We are open Monday - Friday 9.00am to 5.30pm Saturdays : Closed or Parts collection by appointment .
Enquiries
For enquiries please call 074-936-2010 or 086-804-1526